Best way to work,
best place to work
Wrike is making millions of lives easier every day with our SaaS-based work management platform. We're revolutionizing how people work together through top-notch engineering and design, usability, and dedicated customer care. Our growing international customer base is currently 20,000 strong across 130 countries.
View open positions
Trusted by 20,000+ happy customers worldwide
Recognized for awesomeness
2018
Commercial Innovator of the Year
Microsoft Windows Developer Award
2015, 2016, 2017, 2018
Fastest Growing Companies in North America
Deloitte's Technology Fast 500 award
2018, 2019
Customers' Choice for Project Portfolio Management, Worldwide
Gartner Peer Insights
The values that guide us
Execute
Think both creatively and critically. Validate and iterate quickly. Minimize waste and maximize value. Turn constraints into ingenious solutions. Get things done!
Grow
Improve every week. Seek feedback. Turn everything into a learning opportunity. Set aspiring goals and strive to reach them.
Collaborate
Make customers successful. Be friendly and support fellow Wrikers. Have fun at work. Check your ego at the door, and put the team's success first.
There's a spot for everyone here
Engineering
Frontend, Backend, QA, HTML, Agile delivery, Data engineering, ML/DS team
Product
Product managers, Product Analytics, UX Design
Infrastructure
DevOps, SysOps, SecOps, SRE, IT Ops
Marketing
Email marketing, Marketing Operations, Localization, Lead Generation, Creative team
Customer Facing
Customer Success, Customer Support, Sales, Training team, Deployment
HR
Business Partners, Recruiting, Branding, HR records, Workplace Operations
Finance
Billing, FinOps, Financial Analytics, Accounting
Analytics
Business Analytics, Product Analytics, Financial Analytics, Web Analytics
Join the Wrike team
What does it mean to be part of the Wrike team?
Help millions work more easily
Wrike's 2+ million customers have projects to complete, clients to delight, and not enough time to do it all. Our collaborative workflow management platform helps them gain visibility, simplify planning, enable collaboration, and streamline their workflow.
Pioneer with us
Wrike began 12 years ago, but we still have start-up in our blood. We don't believe in bureaucracy and strive for a collaborative and streamlined workplace, where every voice is heard and we all learn together.
Reach new heights
Above everything else, Wrike is about collaboration. You'll have professionals all around you to listen to your ideas, provide feedback, and help you grow — both professionally and personally.
Get in on the ground floor. Literally
Our office in Prague is all-new, ready, and waiting for you to help shape its future. But don't worry, you'll have help from our 7 other offices around the world where we've successfully built an open-minded, supportive, and responsible culture.
Become part of the heart of the company
Prague is our first "full-stack" office — every team has someone here, from Engineering, Sales, Marketing, and more. So not only is our office in the heart of Europe, it's at the heart of Wrike, too.
Offices in 6 countries and growing
Wrikers get some of the best benefits around
Multisport card contribution
Company mobile phone plans
Free yearly public transportation card
3,500 CZK meal vouchers per month, unlimited snacks and refreshments in the office
English and Czech language courses
40,000 CZK personal budget for well-being, education, sports, and healthcare
Contribution to supplementary pension savings
5,000 CZK extra for new parents
2 weeks of 100% salary compensation during illness
Wrikers love working here
Wrike inspires you. You just gotta get things done. Everyone always wants to go above and beyond: it's not about working on complex tasks, but going headlong into work. Wrike makes you move forward. Always.
Mariam Vanyan
Marketing Operations Team Lead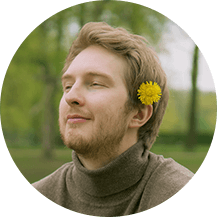 Wrike is like a slice of Silicon Valley. There are business trips to Dublin and San Francisco, interesting tasks (we could talk about team productivity until the cows come home), and the level of expertise goes off the scale.
Dmitry Orlov
Senior Product Manager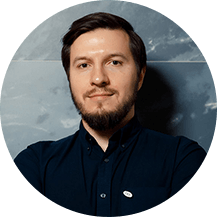 Over time, you realize that the most important thing in work is freedom. The road is made by walking: if you have the guts, then you can do anything at Wrike.
Eugene Kot
Director of Development, Prague
Keep up to date
Be aware about our news, events, publications! Subscribe to the Wrike Tech Club newsletter. Unsubscribe at any time
elementor websites
Wrike Prague office
Wrike Czech, s.r.o., Boudníkova, 180 00 Praha 8-Palmovka